How to proceed #
Welcome to the instructions for linking your EasyShop cash register software to a CashDro coin-operated machine!
Easyshop is compatible with Cashdro 3 and 5 coin changers → their connection is via API
First, activate the module in question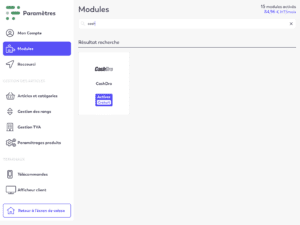 Once activated, a new payment terminal will be accessible from the "CASH MANAGEMENT" sub-menu, "Payment terminals" tab.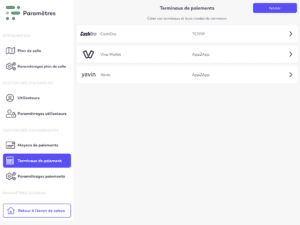 You'll then need to configure the URL.
Be sure to start the URL with http:// or https:// depending on your hardware configuration.
Next, set up an account to work on it by entering a user and a password.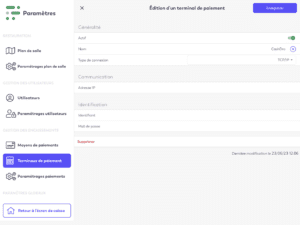 Once the configuration is complete, simply save (top right) and your coiner is ready to use!
To use it, simply place an order and cash it. A new payment button will then appear.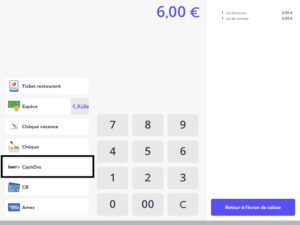 You'll be able to see in real time the movement of your customer's money when they cash in!