Easyshop payment terminal configuration #
Step 1: Open the Yavin Pay application on your payment terminal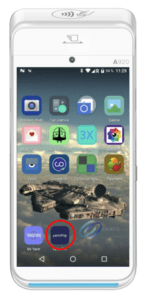 Step 2: Click on Settings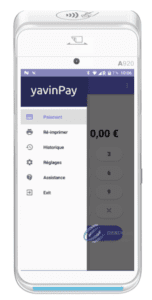 Step 3: Activate local network API ("Settings"> "Features"> "Local Network API")
Next, you need to find the static IP address of the Yavin terminal.

Exit the Yavin Pay application and slide your finger up and down from the notification bar to bring up the quick menu.

-Press Wi-Fi
-Choose your Wi-Fi, enter your password and check that your terminal is connected.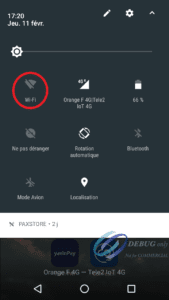 Click on the cogwheel Note the IP address (in this case 192.168.0.16)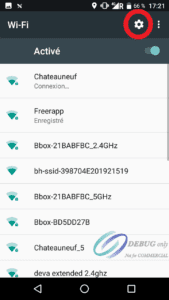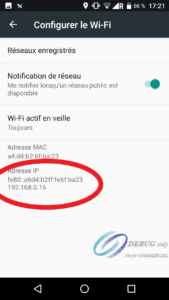 Then go back and press and hold the name of your Wi-Fi

A pop-up window will appear, and all you have to do is click on "Modify network".
Press "Advanced options".
Scroll down to "IP Settings" and choose the "Static" IP option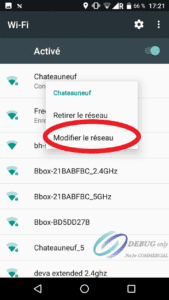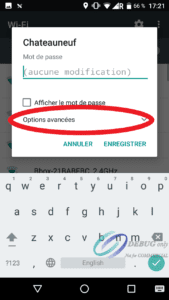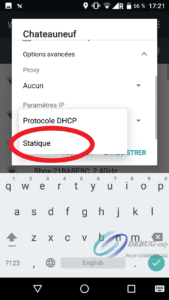 Now scroll down to the "IP address" field and fill in the IP address you had previously entered

All you have to do is record!
Your payment terminal now has a fixed IP address.
You can therefore enter it into your cash register software to establish the connection between it and your payment terminal.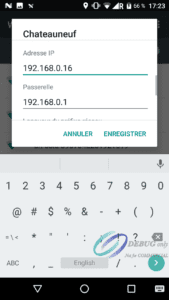 Step 4: Activate the YAVIN module in your Easyshop application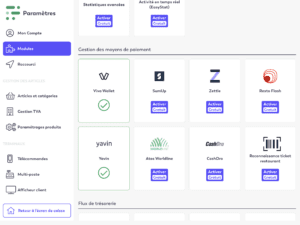 Step 5: Enter the IP address in "Access configuration" on the YAVIN module page.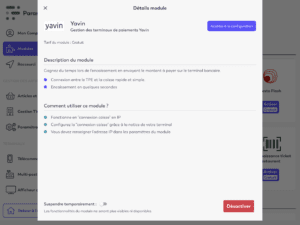 Step 6: Go to payment methods and check that YAVIN is activated.