Easyshop – From Shopcaisse to Easyshop, the comeback #
But then, if we migrate, how will we find our old menus, and what will they correspond to in the new application?
You'll see, it's relatively simple ("relatively" is there to reassure you if, despite the guide, you still don't understand).
The first big change is to the menu: Shopcaisse's "Other Actions" is transformed into Easyshop's "Side Menu" (accessible by pressing the application's logo, top left).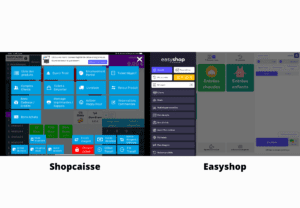 Another difference is that unlike Shopcaisse, here on Easyshop you'll need to "Open the day" at the start of each day. To do this, simply go to the application's side menu, press "My day" and you'll then be able to open or close it!
Remember also to press "Close day" when the day is over, following the same procedure as for opening.

The second big change is the "Statistics" section, which can now be found both on the side menu in "My day" and in "Advanced statistics", also on the side menu.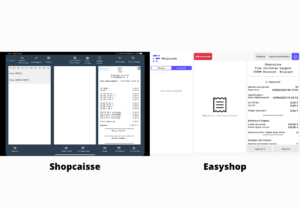 The third big change is the "Settings" menu, which has now become "Parameters", also accessible from the side menu.
From here, you can activate your modules and find them either in the "Side menu" or in "Settings".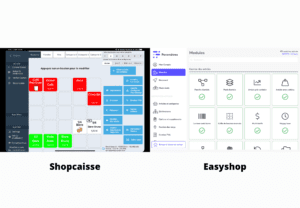 You see, it's quite simple, isn't it? The trick is to get used to the new names, and as they say, "Rome wasn't built in a day".