How do I create a category? #
To create a category, you'll see, it's not very complicated.
First, go to the settings screen (by tapping on the application logo, top left from the main menu).
Once in your settings, go to the "Items and Categories" tab, available in the "ITEM MANAGEMENT" sub-menu.
Then follow these steps:
Press "Edit categories".
Enter your category name
Select your category management
→ By default, your management mode is "Simplified".

→ If you wish to access a "Complex" management mode, please activate the "Advanced button grid" module.

→ "Complex" management mode: if you have an item, which among a category, is more in demand than the others, then the possibility of making a button more important than the other products finds all its interest!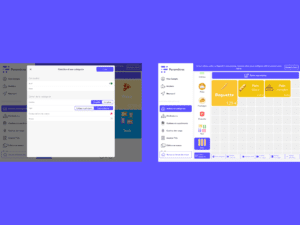 Select the category type, you can choose between "Main category" and "Sub-category".
→ By selecting "Main category", your category will then appear on your home screen in the left-hand bar

→ As for "Subcategory", this is simply a category that will be added to your other buttons. Like the "Main Category", it may include several products.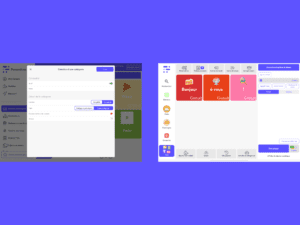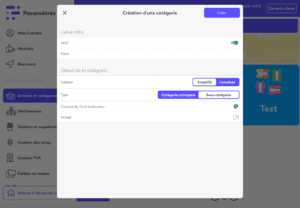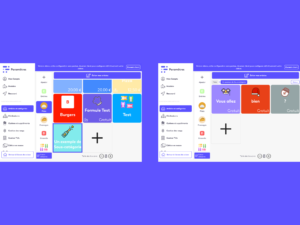 You can also select the color of your button and choose an image to associate with it.
Now, create your category and don't forget to register it!