How to use the formulas #
A formula allows you to add, for example, "Starter", "Main course", "Dessert" and items in each of these stages (you can add as many items as you like). This formula will then appear on a single button, while grouping the items making it up.
You can even modify the formula or menu from the ticket if one of your customers decides to change the dish!
Press "+", then a white square, then "Create product".
Press "Formula
Complete the line visible on the receipt
→ Fill in Line 1 of the button (optional)

→ Fill in Line 2 of the button (optional)
You can add a color to your buttons, and even an image.
→ To do this, press the icon next to "Button background color".

→ To add an image, press the icon next to "Image button".

→ To do this, please activate the "Images" module
Fill in the sales price (incl. VAT) of your declination
→ It is possible to add several tariffs to the same product. To do this, activate the "Multi tariffs" module.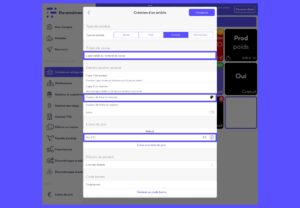 To add a formula, you need to enter a list of steps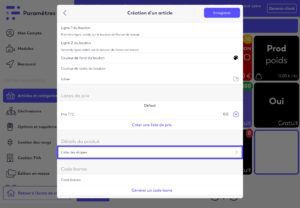 To do this, "Create a new stage" and enter the name of your stage.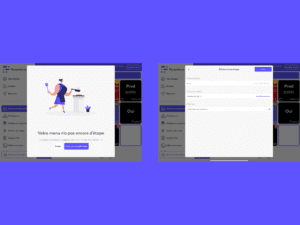 Don't forget to "Validate" when creating a step.
From here, click on "Create a new step" if you wish to add one, or on "Validate" if you have finished your formula.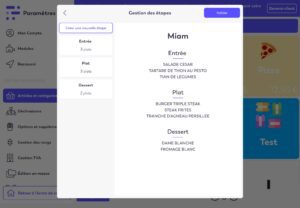 From now on, you can view your article from your main screen (you'll recognize it by the formula logo at the bottom left of the icon).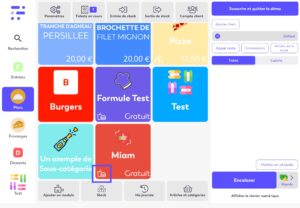 When a customer places an order, all you have to do is click on the item containing the formula and select the products the customer wants to order!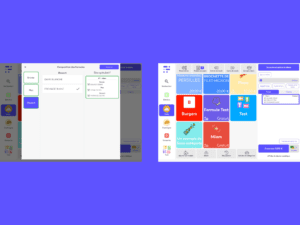 Further information #
The "Formula" feature has other associations.
In fact, by activating certain modules, you can further enhance the article editing form.
Here is a list of features that can be added, along with their corresponding modules. Click on a feature link to access its instructions:
Variable-price product → "Variable-price item" module

Price lists → "Multi tariffs" module

Barcode → "Barcode reader" module

Generate barcode / Print barcode → "Generate and print barcode" module