What's it for? #
It gives you a general overview of your product inventory.
Module description: carry out an inventory to update your stock levels.
Take stock of your inventory
Automatic inventory updates
How do I use it? #
You can access it from the application's side menu, by pressing the "Stock" button, and then "Inventory".
By opening an inventory, you can select the items on which you wish to take stock.
You'll then be asked to define the name of this inventory, whatever you want to call it.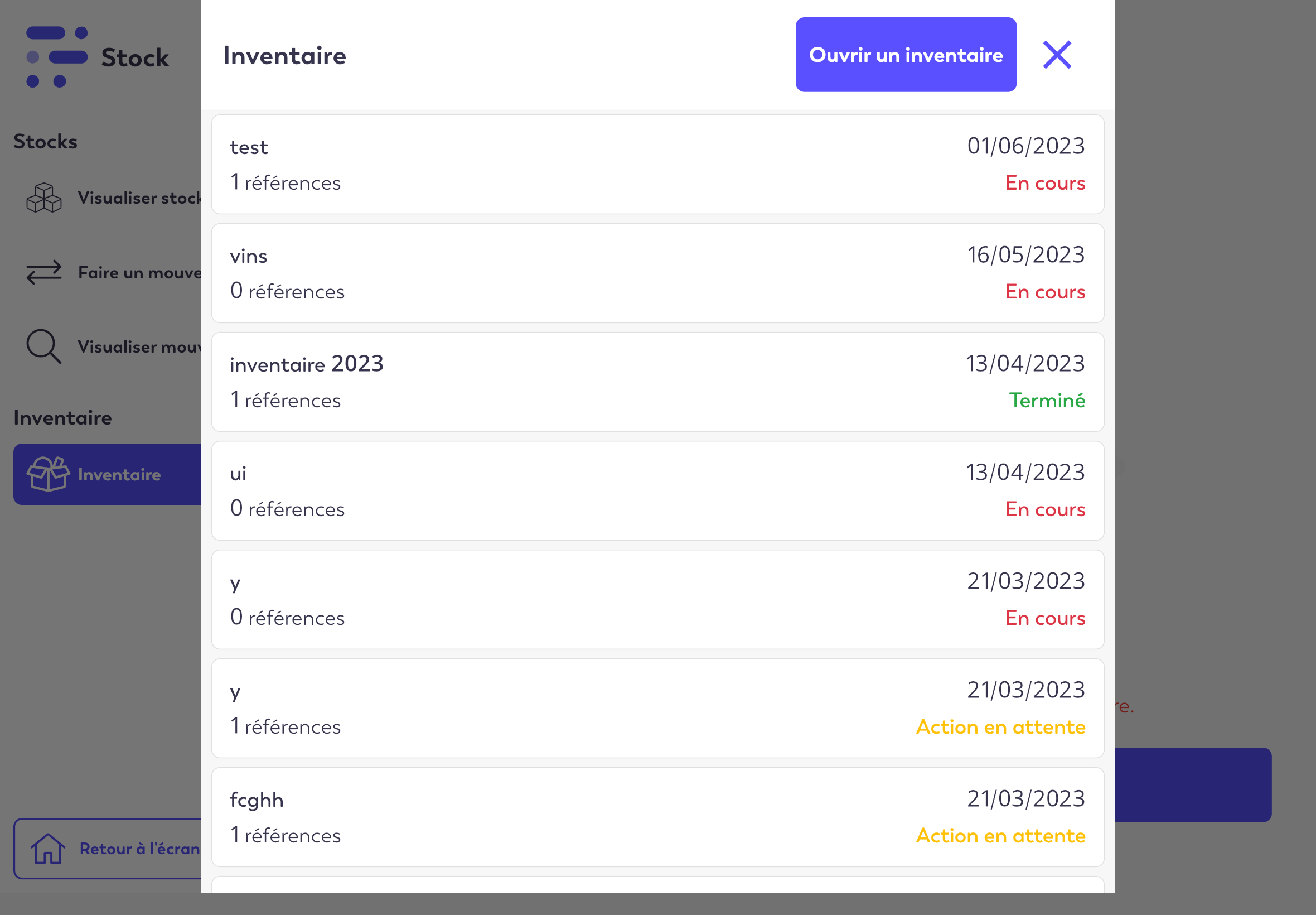 The application will then ask you to select the products to be included in your inventory, and once you have done so, define the quantity to be added.
Once you have selected all the products for which you wish to make an inventory, press "Add products".
Once you get there, you can either :
– Pause" your inventory, valid if you wish to continue it later
– Finish inventory", if you feel you have finished making your inventory
Easyshop will then synchronize all your data and your inventory will be complete!