What's it for? #
Module description: Get complete statistical tables. Select a customized day, month or period.
Export accounting summary by email
VAT/cash receipts summary
Details of item / family sales
Cash flow (cash in / cash out / cash float monitoring, etc.)
How do I use it? #
You can access it from the application's side menu, by pressing the "Advanced statistics" button.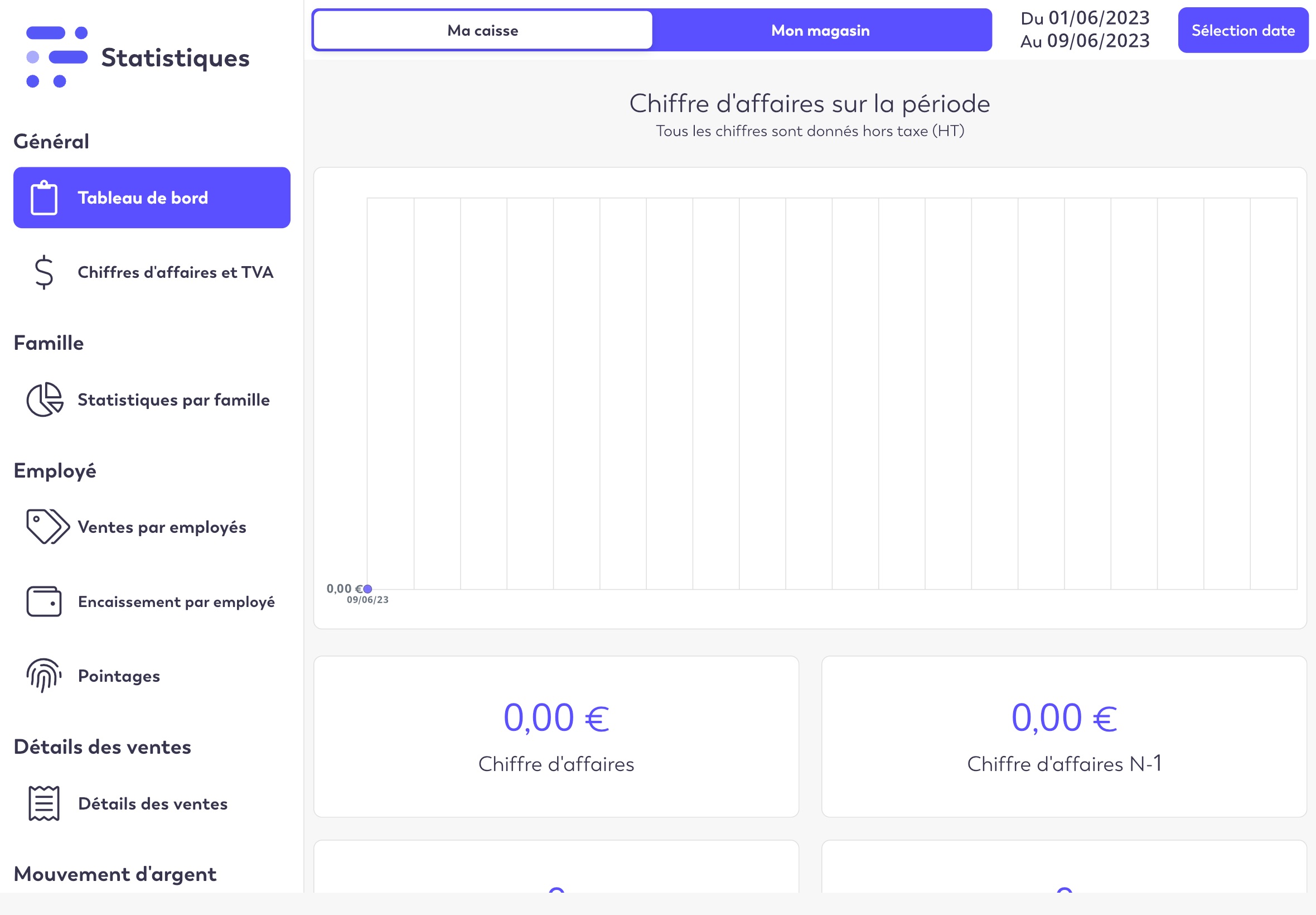 If you still have questions, don't hesitate to contact us on +33 9 72 37 09 80 or +32 8 128 01 20.
We are available Monday to Friday from 9:00 to 12:00 and from 13:30 to 18:00.