How do I use the Easypads? #
In case you were wondering, a remote control is, for example, what the waiter in a restaurant uses to take your order.
This module allows you to have a remote control directly connected to your cash register.
You'll then find your menu and be able to enter tickets.
First, go to your remote control and download EasyPad by EasyShop.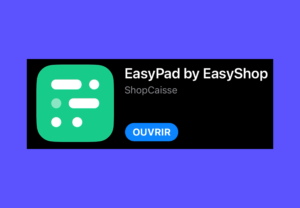 On your cash register, go to modules and activate the "Remote control" module.
Then go to the "TERMINALS" sub-menu, "Remote Controls" tab.
Then add a terminal, define its name and a search will be launched.
In parallel, go to the EasyPad application on your remote control, a search will be launched and the two devices will connect.
If you can't find your device, press "Device not detected".
You'll then be taken to a page showing your IP address, which you simply need to copy onto your remote control in "Enter IP manually".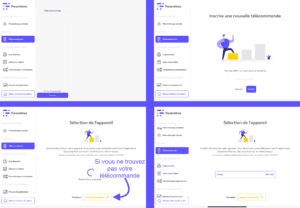 On your remote control :